One of the best Geriatric Residences of the Costa del Sol.
Virgen de la Victoria Residential Center is considered by the Junta de Andalucia as one of the best geriatric residences in Malaga and the entire Costa del Sol, offering exclusive and personalized services for more than 30 years.
We have 24-hour medical and nursing care and the nearest Hospital Center is 2 km away.
We carry out consultations on demand with specialists such as Podiatrists, Ophthalmologists and Psychologists. Also Legal consulting, Disabilities and Testamentary among others.
We carry out permanent activities that help psychosensory stimulation and psychomotor skills. We carry out laborterapia, ergoterapia, reality orientation, memory programs, crafts and more.
We have a permanent visit of family and friends with whom we celebrate parties and events.
Our own transport service allows us to make visits to beaches (located less than 1 kilometer), municipal activities, travel to the Thalassotherapy Center, the Health Center and other agreed itineraries.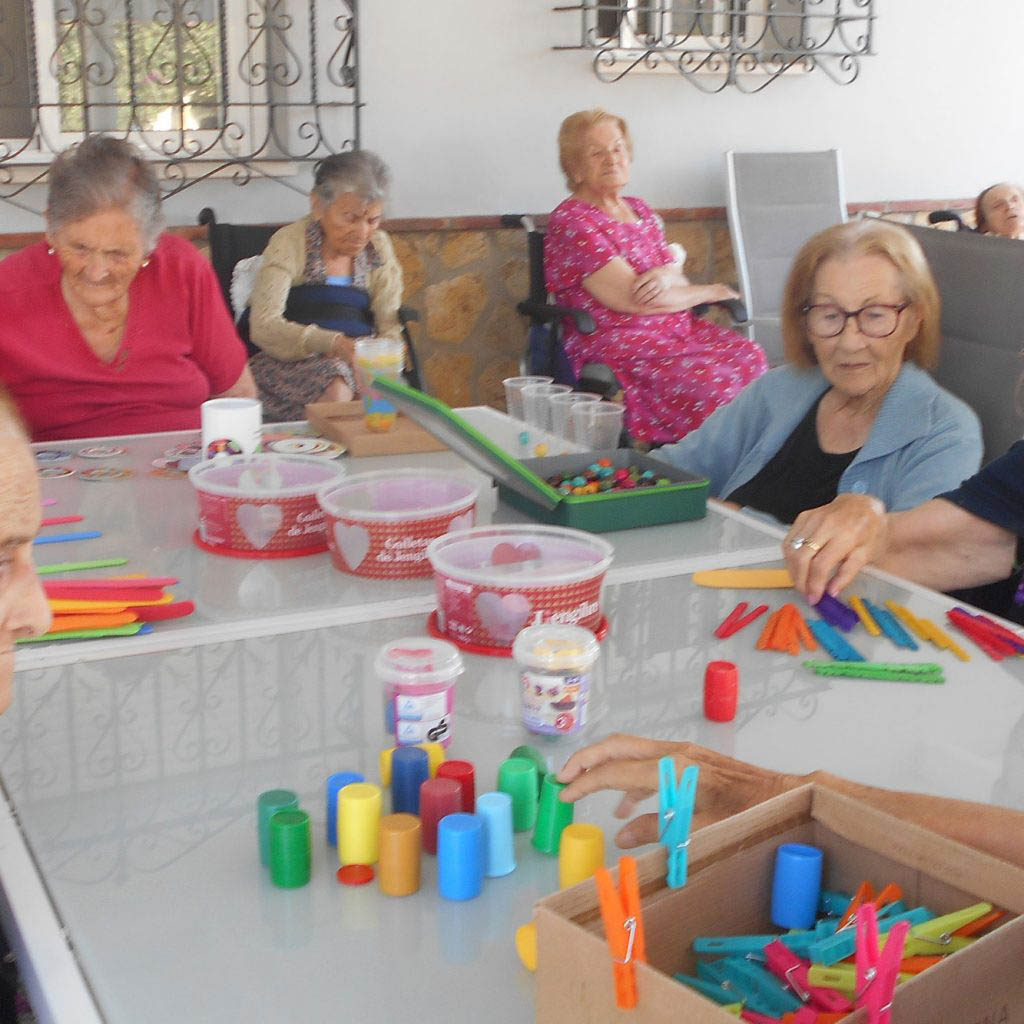 Medical attention and nursing 24 hours.

Consultations with medical specialists.

Variety in daily menu.

Personalized therapeutic diets.

Excursions and visits with own transport.

Short stays.

Physiotherapy, Geronto gymnastics, Rehabilitation.

Psychosensory stimulation and psychomotor skills.

Legal Consulting